Responsive Website Development, Landing Pages Building, Online Catalog Making, Digital Business Card etc.
Why Website is so Important for Business?
Without a website, people may question your legitimacy as a business. Having a website is an opportunity to make a great first impression and give people comfort that you're a real business.
Website helps you to Showcasing your brand to your prospective customers is one of the most important things that you can do.
Living in the digital world, having a website is very crucial for any business. Website push the complete business dynamics in your digital growth.
If a business does not have a website, it is missing several business opportunities and potential customers. 
A business website helps in accomplishing a number of digital marketing strategies that can help a business grow.
Web advertising has a wide reach and is one of the most effective forms of advertising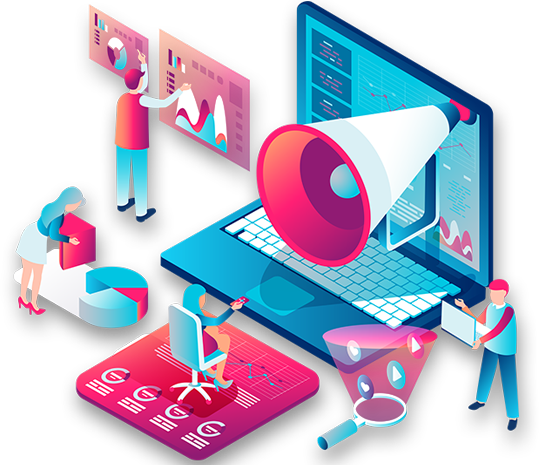 A website helps market a business online and helps build credibility. There are several reasons why a website is important for your business, let us look at some of the main reasons. Read or Blog Post for detailed information on this. Check how easy it is to create a website for yourself and how many themes and options there are out there, you must contact one of team member.
Primarily websites are categorized in 3 types as:
Static or Portfolio Websites, example – Our Website
CMS or Dynamic Website, like Facebook, LinkedIn etc.
eCommerce Website, example Amazon, Flipkart etc.
Websites can be also categorized in other various sub-types. Read our post Know More
We create Website & Web Pages for your #Business_Growth
Prices for Responsive Website & Web Pages Developments
Responsive Website Development
Responsive Web Designing is a web design approach to make web pages that render well on all screen sizes and resolutions while ensuring good usability. It is the way to design for a multi-device website.
Prices for Digital Business Card
Digital Business Card @ ₹ 999 /Yearly
Share your Digital Business Card from anywhere & anytime. Easily update your Virtual Business Card with our user-friendly dashboard, so you don't need to re-print a business card for each and every change.
Click HERE for Sample vCard
Best View in Mobile